Dr hab. n. med.

Łukasz Małek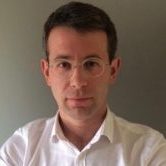 Cardiology
Sports medicine
enel-sport Łazienkowska, Łazienkowska 3 street
My name is Łukasz Małek and I am a cardiologist and sports medicine specialist at enel-sport Łazienkowska at ul. Łazienkowska 3 in Warsaw.
I specialise in the following:
cardiology
sports medicine
cardiac stress tests
echocardiography
I am a graduate of the Medical School in Warsaw. I have gained experience during numerous cardiology training courses in Europe and the United States.
My professional and scientific interests include sports cardiology. At the moment, I am enrolled in a 2-year Master's degree (MSc) programme in sports cardiology at St. George's University of London, a leading sports cardiology centre.