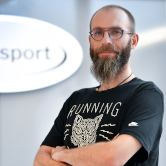 enel-sport Manufaktura, Drewnowska 58 street
My name is Bartosz Polis and I am a neurosurgeon at enel-sport Manufaktura at ul. Drewnowska 58 in Łódź.
I specialise in the following:
spine diseases and injuries
spinal hernia repair
spinal cord tumours
discopathy
migraines
I am a graduate of the Medical University of Łódź and Warsaw University of Life Sciences. I have a second degree specialisation in neurosurgery and neurotraumatology. I have completed a number of internship programmes in neurosurgery and spinal surgery abroad, including in Berlin, Oxford, Paris and St. Etienne.
I provide consultations for both adults and children.