Dr n. med.

Andrzej Boszczyk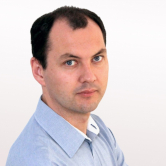 enel-sport Łazienkowska, Łazienkowska 3 street
My name is Andrzej Boszczyk and I am an orthopaedist at enel-sport Łazienkowska at ul. Łazienkowska 3 in Warsaw.
I specialise in the following:
orthopaedics and traumatology of the musculoskeletal system
conservative and surgical treatment of:
foot conditions
ankle conditions
knee conditions
I am a graduate of the Faculty of Medicine at the Medical School in Warsaw. I have gained experience through specialist courses while working at Adam Gruca Teaching Hospital in Otwock and Carolina Medical Centre in Warsaw.