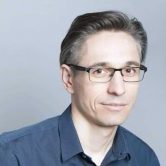 Zgrupowania AK "Kampinos" 15 street, Warsaw
My name is Łukasz Antolak and I am an orthopaedist at enel-sport Łazienkowska at ul. Łazienkowska 3 in Warsaw.
I specialise in the following:
orthopaedics and traumatology of the musculoskeletal system
spinal orthopaedics
I am a graduate of the Medical School in Warsaw and the Leon Kozmiński Academy of Entrepreneurship and Management in Warsaw. I have completed a number of internships abroad, including at Basel University Hospital in Switzerland, Clinique du Sport Bordeaux in France and Nanjing University Hospital in China.